Log into Canvas with NetID
This page contains instructions for Rutgers NetID Users to access their Canvas accounts. Click here for instructions for login instructions using an email address.
Canvas accounts are provisioned automatically by the Office of Information Technology for students, faculty, staff and guests.
Alumni's that have an active NetID may need to contact the Canvas Helpdesk to get access. Please email help@canvas.rutgers.edu with your name and NetID.
Login Instructions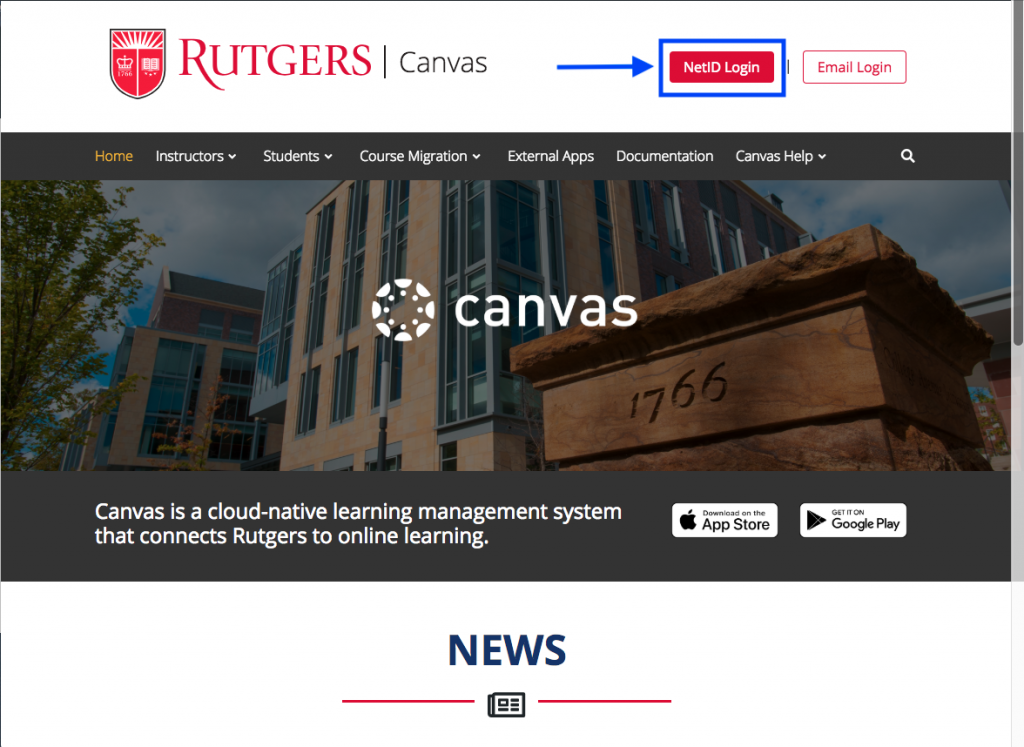 Navigate to canvas.rutgers.edu
Click the NetID Login button
Enter your NetID and Password and click LOGIN.
When you log in, you will see your Canvas Dashboard.
---
On the Dashboard you will only see the courses you have access to. For more information about the Dashboard layout, check out the following Canvas Guides:
---