Course Readiness Checklist
Here are a few last things to check before launching your course.
This list applies to all courses inside Canvas. If you've migrated a course from another learning management system, there may be some additional points you should check before students enter the course. If so, the proof-your-migrated-course checklist may be a helpful starting place.
Tips
As you continue to use Canvas, you may find it helpful to manage your specific course preparation steps by adding an unpublished module in your course. You can then create pages in this module with links to course content that relies on external tools, notes on specific settings, communications to share with students, or a list of student groups to re-create.
This example provides a general page called "Pre-term Checklist" that may include links and reminders for an instructor prior to course launch.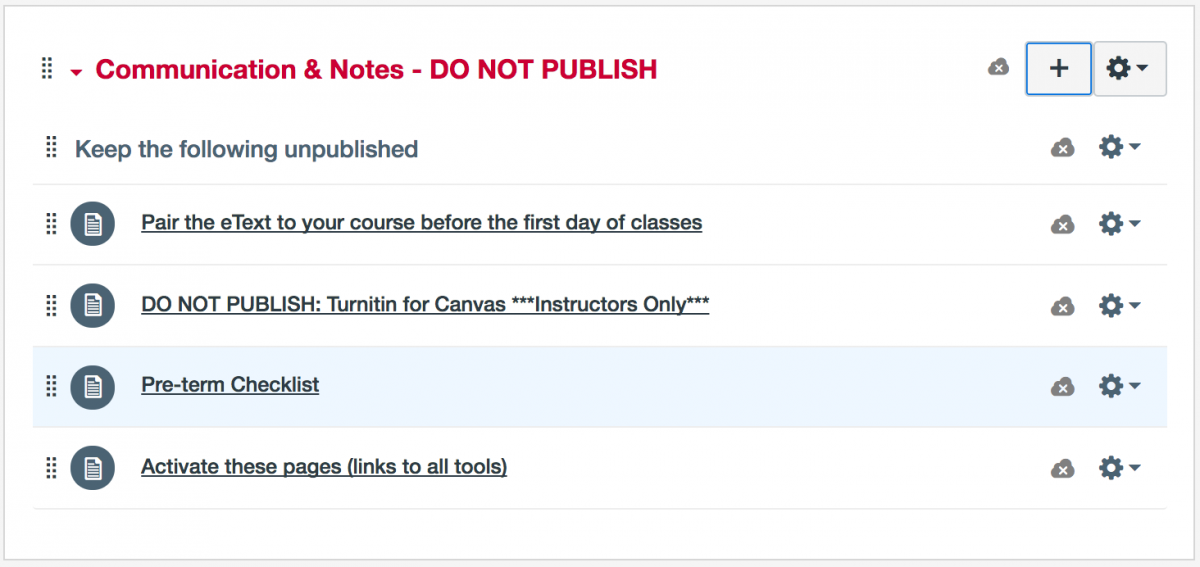 This example divides various activities into different pages. Suggestions include: Pair your etext with your course before the first day of classes, Activate these pages, Turnitin for Canvas Instructors, and a Pre-term checklist.

This example illustrates how frequently used announcements and emails are created in an unpublished module and will be present in all subsequent course copies. Routine course communication can be easily copied and pasted into new announcements or emails every semester.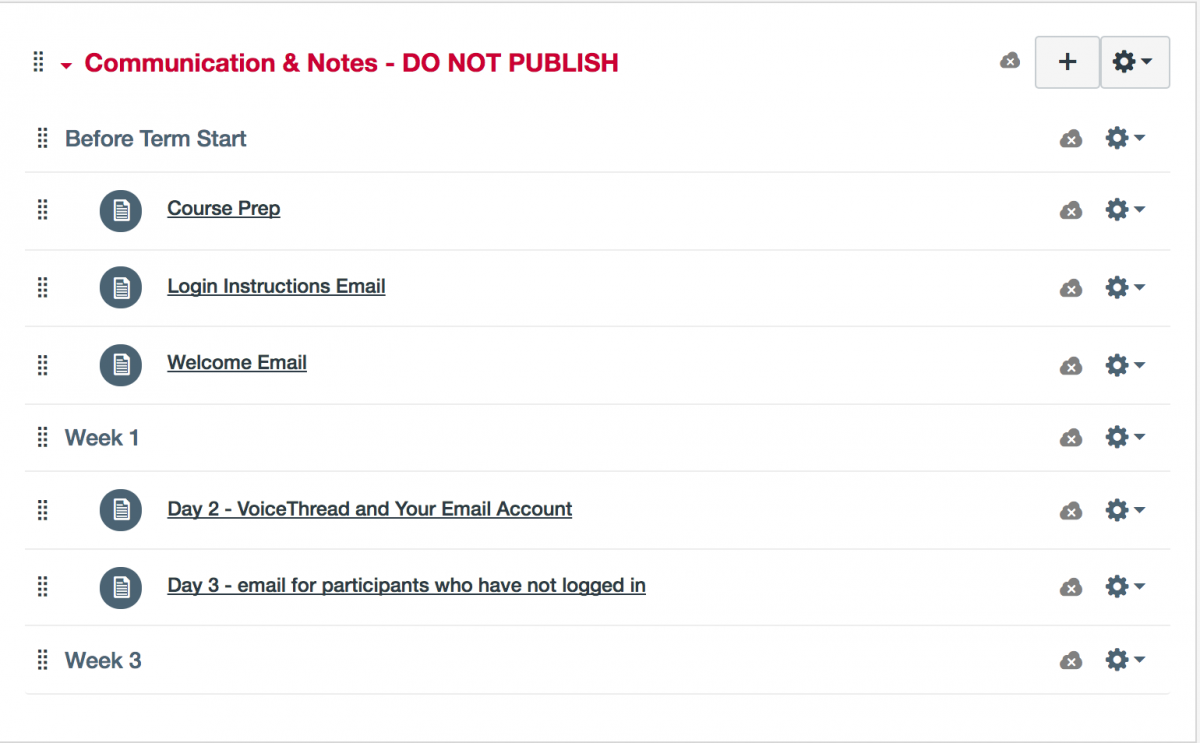 Student view is handy to review a course from the student perspective, but it does have limitations. External tools work on the premise that Canvas passes the identity of the user to the tool. Identifying information may include first name, last name, email address, and login name. The test student in student view does not have a valid email address so you will see an error if that information is required.