Canvas – Setting Multiple Due Dates in Canvas
This guide will demonstrate the steps needed in order to set multiple due dates in a Canvas assignment or quiz.  For instructors who need to provide quiz/exam accommodations for students, you may need to moderate quizzes/exams and adjust due dates and times.
Log into Canvas, navigate to your course, and access your quiz or assignment.
From Modules or assignments list, click the three dots to the right of the assignment name.  If you are viewing the assignment, click Edit in the upper right.
In the Assign section of the assignment or quiz setting, click +Add to differentiate the assignment.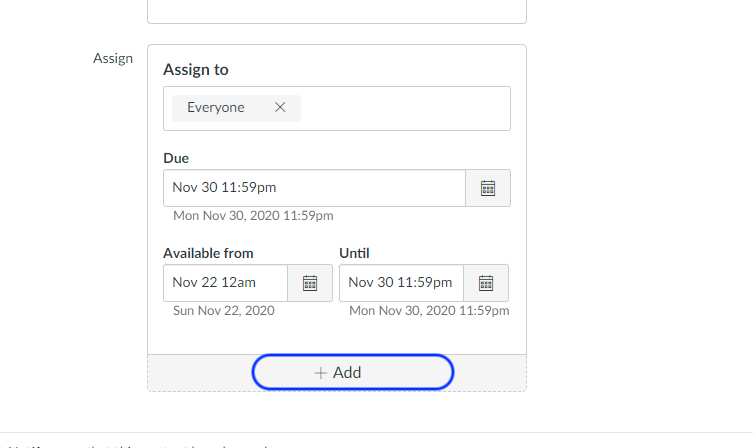 In the new Assign to field, you may type a student's name or a course section name.  As you type, a list will appear and the name will autocomplete.  Click on the name(s) to assign the new due date. You cannot differentiate due dates based on Canvas groups listed in People.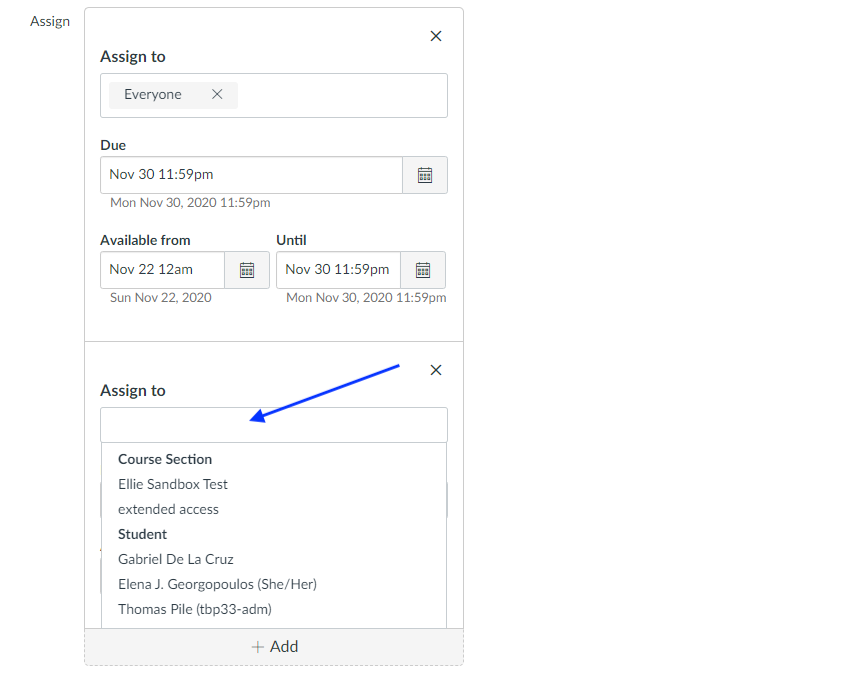 Enter due dates and availability dates to apply to this subset of your course.
The original assignment due date of Everyone will change to Everyone Else.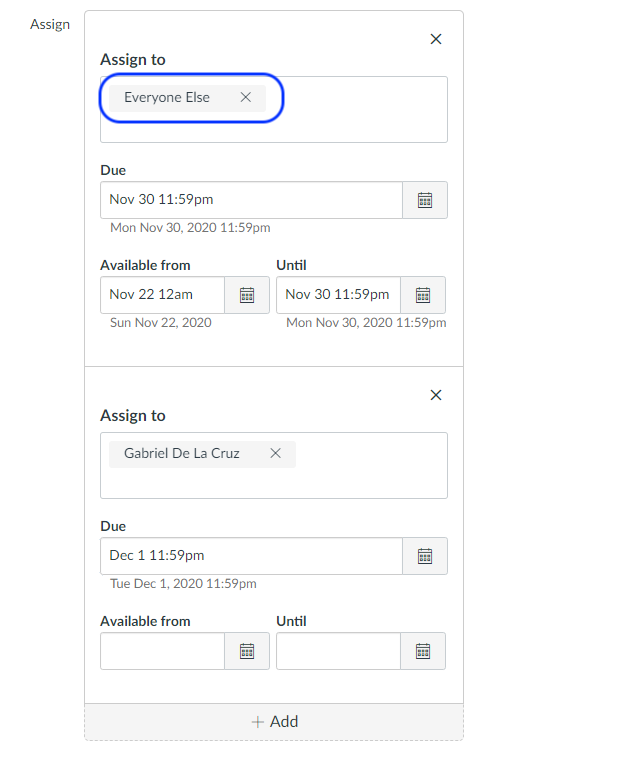 Click Save in the lower right.
The assignment information will display multiple due dates for the assignment or quiz.
Additional Resources:
Canvas Guides for Assignments:
Canvas Guides for Discussions:
Canvas Guides for Classic Quizzes
Canvas Guides for New Quizzes
---