PlayPosit – I only see two videos and the video pauses. How do I answer the questions?
When viewing a video assignment in Canvas, content creators may have opted to display a second video stream in the sidebar.  The video will pause when the timeline (scrubber) has reached an interaction.  Assignment viewers will need to switch to the question tab to proceed with the assignment.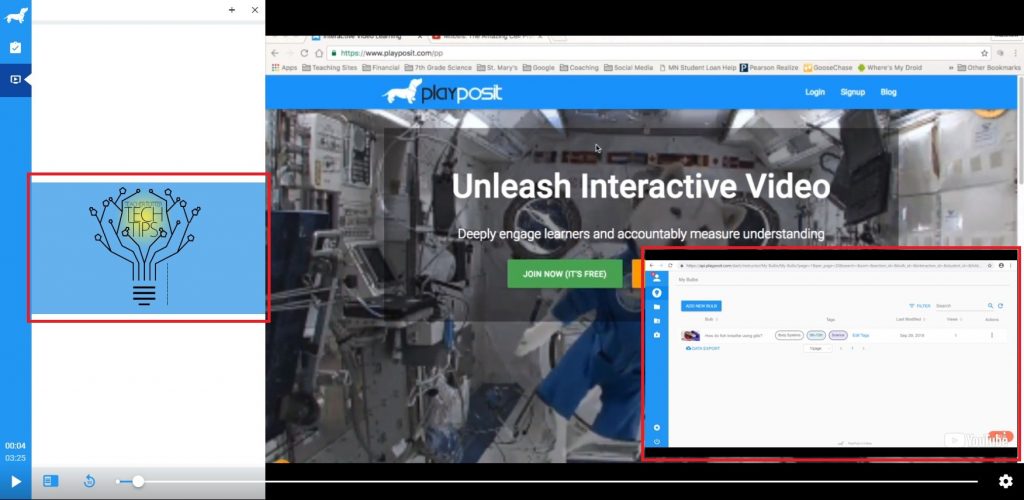 When a video has two streams (screen share or desktop and a web camera), content creators have two options for placement of the second video stream during assignment playback in PlayPosit.  The second stream, by default, appears as a picture-in-picture in the lower right of the screen.  Alternatively, content creators may elect to show the second stream in the sidebar.  This is the location where video interactions (questions) usually appears.
When an interaction occurs, the video will pause.  Video assignment viewers will need to click on the questions tab to answer the interaction so that the video will continue to play.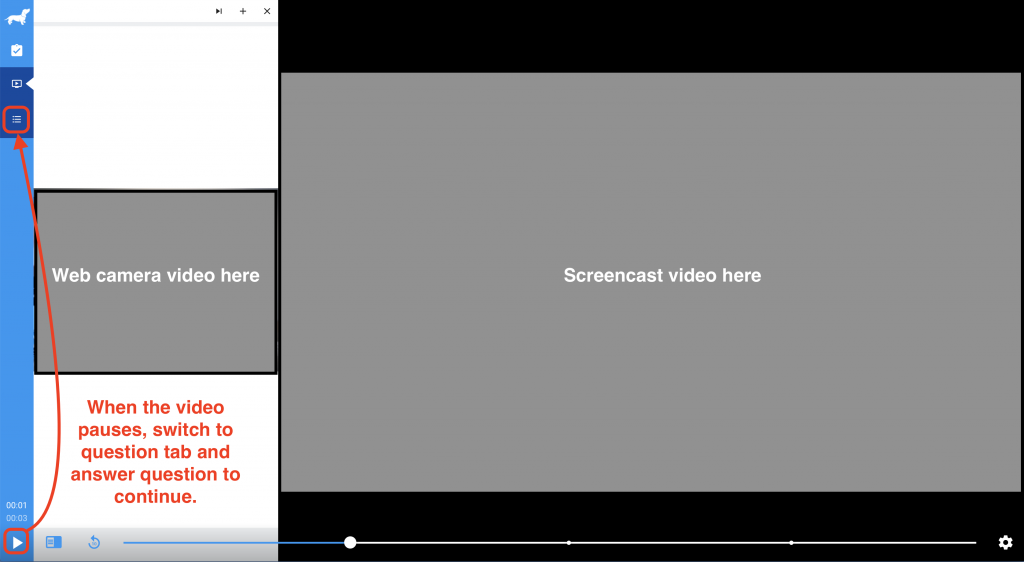 ---